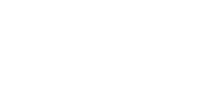 Special steel of the highest quality from S+D Spezialstahl
As exclusive Nordic partner to S+D Spezialstahl, Europe's leading stockist of special alloy steel, TOVAB guarantees first class deliveries of titanium, for example, to the Scandinavian market.
S+D was founded in 1997 and has its headquarters in Germany. The group deals internationally with special steel of the highest quality, including titanium from highly qualified producers in Japan and China. TOVAB stocks products from S+D Spezialstahl's range for fast deliveries.
Read more at s-d-group.com.